Based on the TreeTalk Intercom prototype, we have developed the Universal Wireless Communicator. It is designed for real-time voice conversations between remote objects, for example:
1) separated rooms, shops, or offices;
2) elevators and control room;
3) mobile objects (delivery robots, unmanned vehicles) and support service or emergency response;
4) soundproofed rooms (for example, at the box office);
5) self-service kiosks and laundromats, ATMs and customer support (dispatcher);
6) train cars and the driver.
The communicator consists of a Universal Communicator Box (UCB), which contains all the electronics (fig. 1), and a miniature panel with a Push-To-Talk button (PTT Panel, fig. 2), which can be integrated, for example, into the wall of an elevator car, as well as into an ATM or kiosk.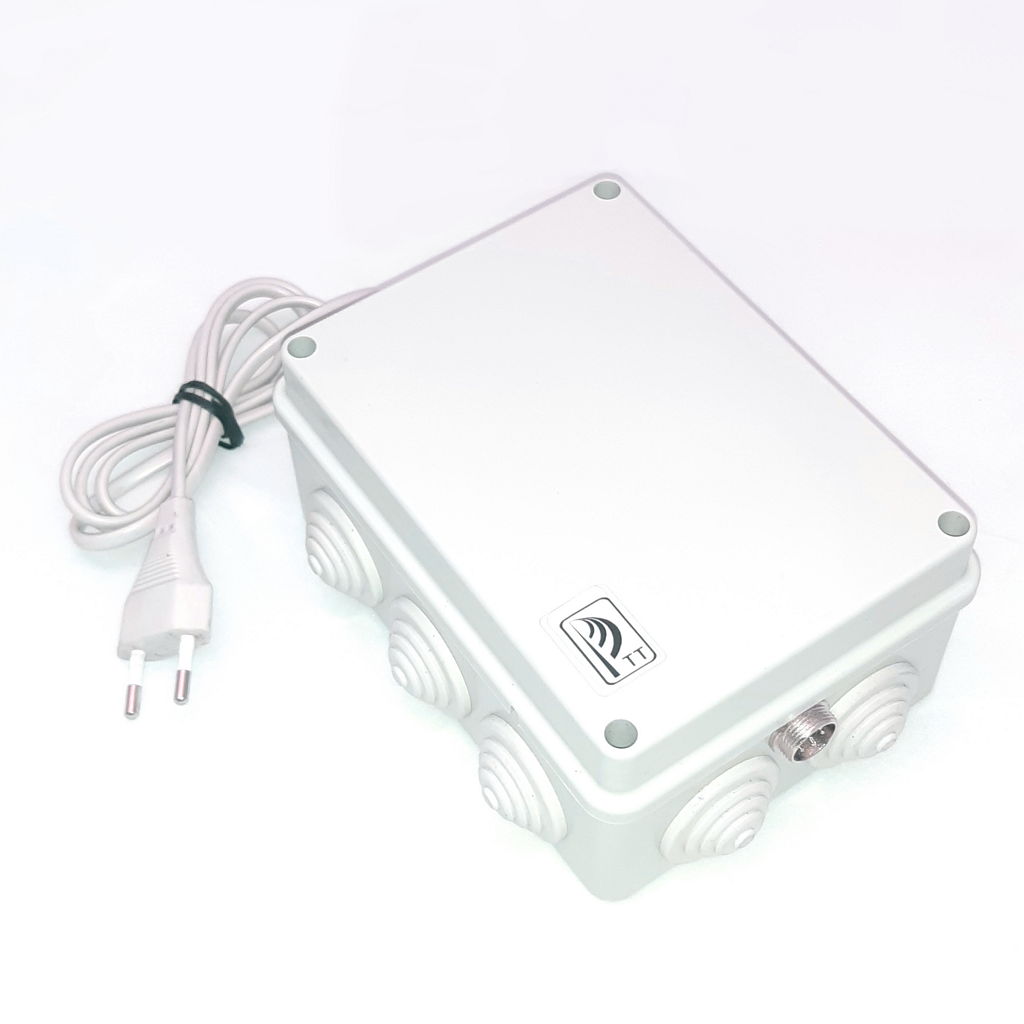 The Advantages of TreeTalk Universal Communicator:
1) Modular design: only a front panel, which meets the requirements for a particular use case, is publicly available. That might be a vandal-resistant metal construction for streets and elevators, or a hygienic touch-pad for hi-passability locations (ticket offices, front doors, hospitals), or a wooden or plastic decorative insert for vehicles and interior spaces. This also means that the main electronic circuit is reliably sheltered from dust, moisture and external influences in the box, which can be located covertly.
2) The communicator does not require wiring: communication with the dispatcher is via Wi-Fi and/or a cellular (wireless) network.
3) Voice communication is always on – just push a button and talk; the dispatcher program allows you to see where the signal came from and to respond instantly*.
4) If occasionally messages come from several places at once, they do not interfere with each other: the dispatcher will hear them sequentially; besides, messages can be listened a second time**.
5) Using the same program, the operator can communicate with mobile repair crews, concierges, service personnel and other staff.
6) The built-in emergency power supply of the communicator allows maintaining communication for at least 1-2 hours in the event of a power outage.
TreeTalk UCB as an Elevator Communicator.
Let's consider the advantages of the TreeTalk Universal Communicator when used as an emergency button in the elevator car for communication with the dispatcher.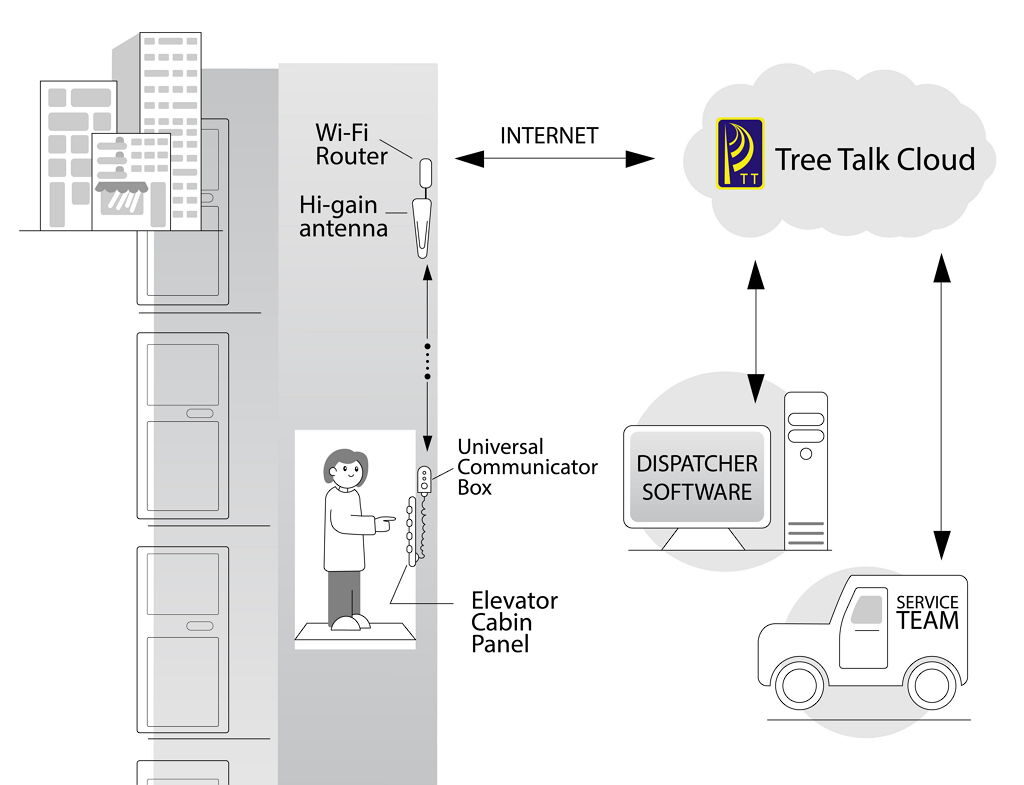 When equipping an elevator car with a TreeTalk communicator, no additional cables are required. In the multi-storey houses built in the 50-80s of the 20th century, elevators were equipped with communication cables that run to the control room, but most of these systems are out of order and in poor condition. In older buildings, it is even more difficult to lay any new wire line. Therefore, when upgrading such elevators, the TreeTalk wireless communication device saves a lot of time and money. It is enough to fix it on the wall of the elevator car and connect the main power (Fig. 3).
Thanks to the modular design, you can use the wireless protocol that is less costly. It is recommended to use a dedicated Wi-Fi router with a directional antenna for the elevator shaft. However, if there is a reliable wireless connection in the entire building (Wi-Fi, 3G, LTE, 5G …), the network adapter can be installed directly in the Universal Communicator Box.
Changing the service company, changing the location of the concierge or security post no longer presents a problem – just transfer to a new location the computer with the dispatcher program (TreeTalk Dispatcher or Selector) and provide access to the network (fig 4).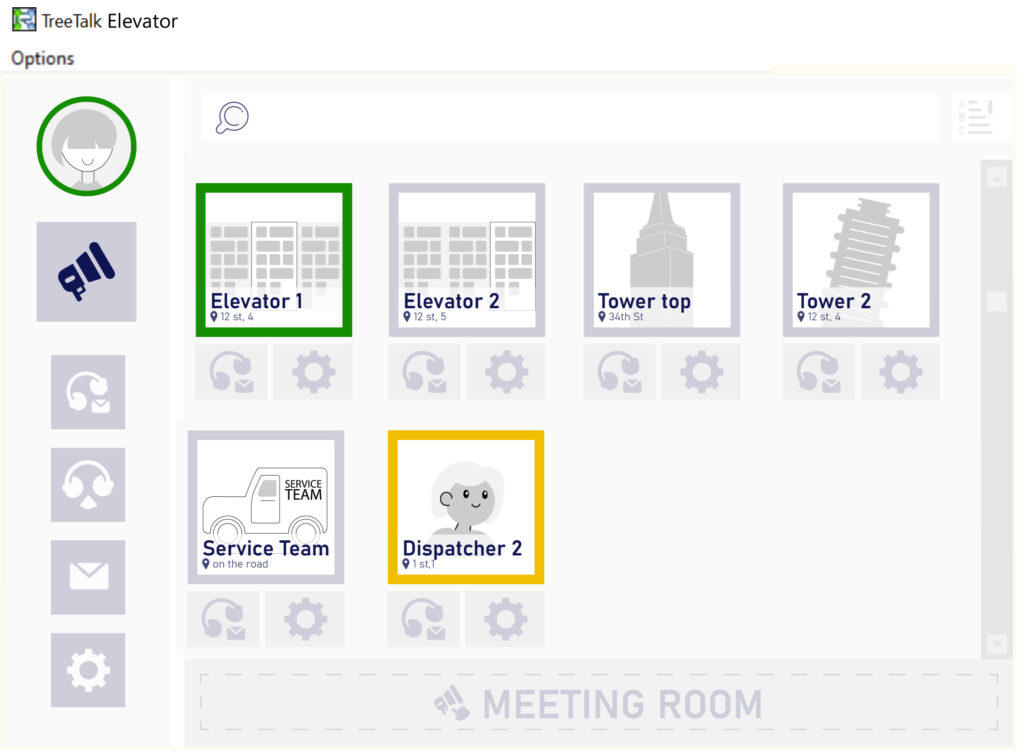 The cost of maintaining the TreeTalk system is much lower than traditional systems, and replacing equipment in case of failure does not require special skills and is really fast. The system is configured using a convenient web interface (Fig 5). A friendly TreeTalk support team is always ready to help if something is not clear.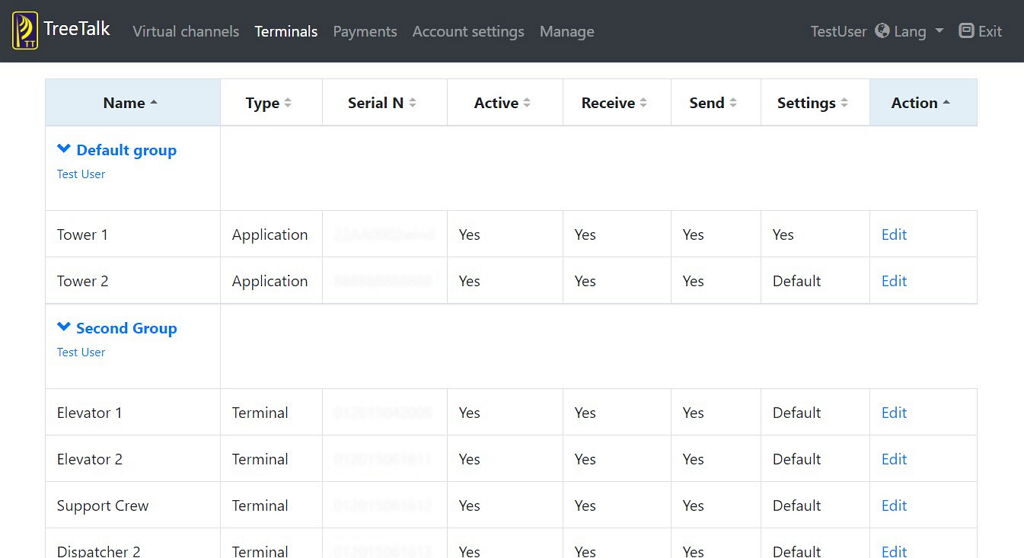 If the standard elevator panel is already equipped with a call button, microphone and speaker, just connect the Universal Communicator Box to it using a universal twisted cable. In this case, there is not even a need to buy a dedicated front panel.
All these advantages make obvious the choice of communicators and software by TreeTalk when installing new and maintaining existing elevator equipment.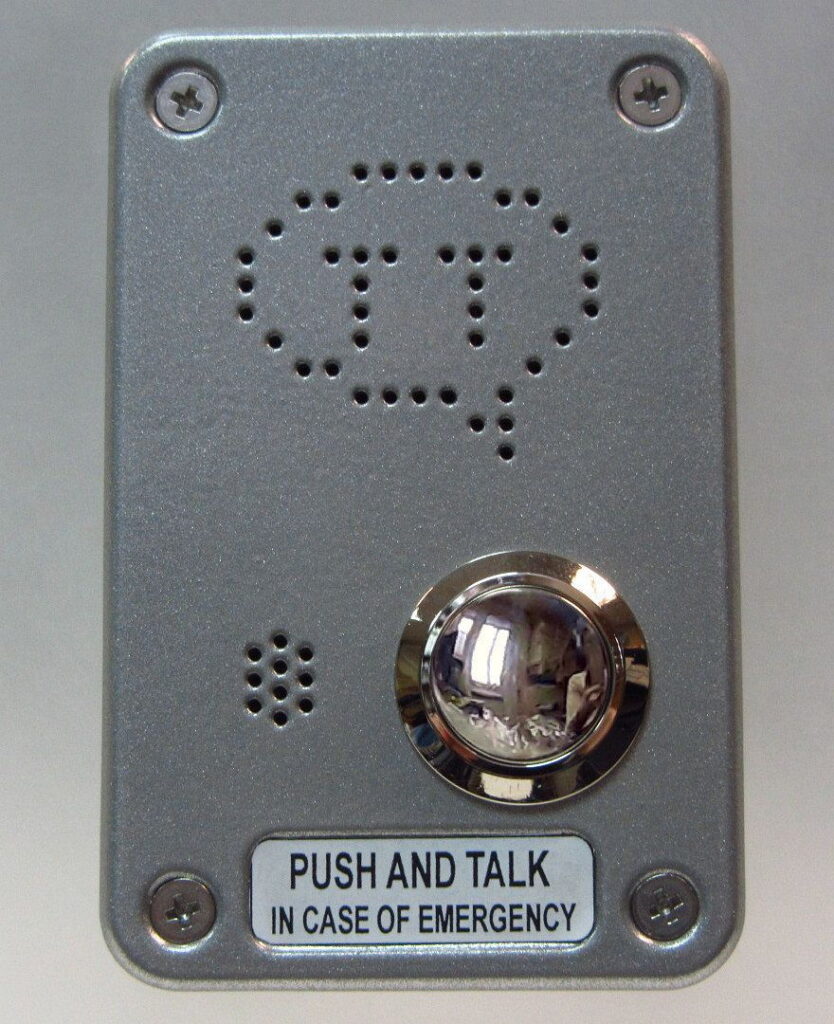 * The technology is specifically designed to provide uninterrupted voice communications and is protected by US patent 9,338,275.
** Know-how of Tree Talk LLC.
Interested?
Find more: https://tree-talk.com/elevator.html
Preorder: https://tree-talk.com/preorder.html 
Price: https://tree-talk.com/pricing.html 
Write to us: https://tree-talk.com/contacts.html